Welcome to a safe, caring learning environment for students in preschool through 6th grade!
School Hours: 8:55 AM to 3:35 PM  M-TH | Office Hours:  8:30 AM to 4:15 PM
8:55 AM to 1:00 PM Fridays and Early-out Thursdays
    2023-24   Jordan District Elementary School Calendar: JSD Calendars
If you wish to register a new student, please go to the following link and register online:  Copper Canyon 23-24 Family Access Registration
After completion of online registration, please bring essential registration documents (birth certificate, immunization records, proof of residency) to the office during office hours.
Bienvenido a un ambiente de aprendizaje seguro y afectuoso para los estudiantes de preescolar a 6 grado!
Horario escolar: 8:55 AM a 3:35 PM M-TH | Horario de oficina: 8:30 AM a 4:15 PM
8:55 AM a 1:00 PM viernes y jueves temprano
Calendario de escuelas primarias del distrito de Jordan 2023-24: Calendarios JSD
Si desea inscribir a un nuevo estudiante, vaya al siguiente enlace y regístrese en línea: Copper Canyon 23-24 Family Access Registration
Después de completar el registro en línea, traiga los documentos de registro esenciales (certificado de nacimiento, registros de vacunación, prueba de residencia) a la oficina durante el horario de oficina.
________________________________________________________________________________________
Our Mission:                                                                                                  

Copper Canyon students will be self-sufficient, resilient, productive, members of society; capable of doing hard things and finding joy.      

Our Vision:
To Inspire, Educate, Enrich, and Encourage Achievement for All!   
 2023-24 Theme: Wild about Kindness, Attendance, and Effort!
Showing up = SUCCESS!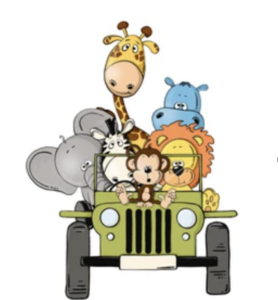 Nuestra Visión: ¡Loco por la amabilidad, la asistencia y el esfuerzo!               Aparecer = ¡ÉXITO!
---
We are a "Golden Gate Kids" School
We Strive to STAY KIND! 
We are proud to be a Golden Gate Kids school where we practice aspects of kindness, respect, and leadership. Students are taught to include everyone, build social and soft skills, and learn the value of service to others. These are essential skills that bring an important balance for life.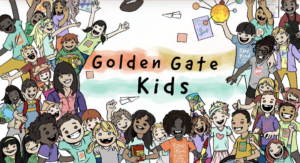 Somos una escuela "Golden Gate Kids" 
Nos esforzamos por MANTENERNOS AMABLES!
Estamos orgullosos de ser una escuela Golden Gate Kids donde practicamos aspectos de bondad, respeto y liderazgo. A los estudiantes se les enseña a incluir a todos, construir habilidades sociales y suaves, y aprender el valor del servicio a otros. Estas son habilidades esenciales que traen un equilibrio importante para la vida.
---
Jordan School District is hiring lunch workers!
Assist with food preparation, serving, and cleanup for the school lunch program in our elementary, middle, and high schools.
Starting wage for substitute lunch workers is $13.94 per hour.
Permanent employees start at $14.93 per hour.
Spend nights, weekends, and holidays with your family. Typical working hours for part-time positions are 9:00 AM to 1:30 PM, M-F.
Full-time positions working 30 hours per week are also available. Typical hours are 7:00 AM to 1:30 PM.
Apply online at: https://employment.jordandistrict.org/apply/
El Distrito Escolar de Jordan está contratando trabajadores de almuerzo.
Ayudar con la preparación, el servicio y la limpieza de alimentos para el programa de almuerzo escolar en nuestras escuelas primarias, intermedias y secundarias.
El salario inicial para los trabajadores de almuerzo sustitutos es de $13.94 por hora.
Los empleados permanentes comienzan en $14.93 por hora.
Pase noches, fines de semana y vacaciones con su familia. Las horas de trabajo típicas para puestos a tiempo parcial son de 9:00 a.m. a 1:30 p.m., de lunes a viernes.
Los puestos de tiempo completo que trabajan 30 horas por semana también están disponibles. El horario típico es de 7:00 AM a 1:30 PM.
Solicite en línea en: https:https://employment.jordandistrict.org/apply/
---
Kindergarten Orientation Video Link 
---
Jordan Child Development Center 2023-24 Calendar Link:
Enlace del calendario del Centro de Desarrollo Infantil de Jordania 2023-24:
Currently, Preschool has a few open spots at our location. If you would like more information about our Preschool program, please call 801-567-8510.
Actualmente, Preescolar tiene algunos lugares abiertos en nuestra ubicación. Si desea obtener más información sobre nuestro programa preescolar, llame al 801-567-8510.
---
Virtual Learning Opportunities 
Oportunidades de aprendizaje virtual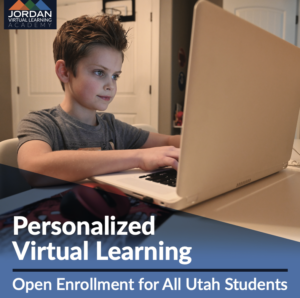 Read Jordan District's information about Rocky Peak Virtual Elementary by clicking on the link below. If you are interested in having your child participate in these virtual programs, complete the registration. In the future, there will not be a virtual learning option from Copper Canyon Elementary.
Lea la información del Distrito Jordan sobre la Escuela Primaria Rocky Peak haciendo clic en el enlace de abajo. Si usted está interesado en que su hijo participe en estos programas virtuales, complete la inscripción. En el futuro, no habrá una opción de aprendizaje virtual de la Escuela Primaria Copper Canyon.
Rock Peak Virtual Elementary Website
---
  A MESSAGE TO OUR STUDENTS
---
AS A REMINDER:
Please keep your children home if they are running a fever, and remember to call the main office and let us know that your child is home sick.  If you choose to check out your child before school ends, you must do so through the main office, not with the classroom teacher.  Also, to help things run smoothly, please make arrangements before school, regarding checkouts.
As an increased security measure, we now have a buzz-in system installed on the main office door.  Please be prepared with a picture ID when you come to the school, as you may be required to show it for entrance into the building or to check out your student.  This is a necessary procedure that helps ensure all students' safety.  If you have questions regarding snow day closures and other weather-related concerns, please check information between 6-8 a.m. on KSL – 1160 AM or 102.7 FM.  You may also check TV stations KUTV – Channel 2, KTVX – Channel 4, KSL – Channel 5, or Fox News – Channel 13 for messages.
COMO RECORDATORIO:
Mantenga a sus hijos en casa si tienen fiebre, y recuerde llamar a la oficina principal y comuníquenos que su hijo está enfermo en casa. Si decide revisar a su hijo antes de que termine la escuela, Usted debe hacerlo a través de la oficina principal, no con el maestro del salón de clases. También, para ayudar a que las cosas funcionen sin problemas, por favor haga arreglos antes de la escuela, con respecto a los retiros.
Como medida de mayor seguridad, ahora tenemos un sistema de instalación en la puerta principal de la oficina. Prepárese con una identificación con fotografía cuando venga a la escuela, Como se le puede pedir que lo muestre para entrar en el edificio o para sacar a su estudiante. Este es un procedimiento necesario que ayuda a asegurar la seguridad de todos los estudiantes. Si tiene preguntas sobre los cierres de días de nieve y otras preocupaciones relacionadas con el clima, Compruebe la información entre las 6-8 a.m. en KSL – 1160 AM o 102,7 FM. También puede consultar las estaciones de TV KUTV – Canal 2, KTVX – Canal 4, KSL – Canal 5, o Fox News – Canal 13 para ver los mensajes.
---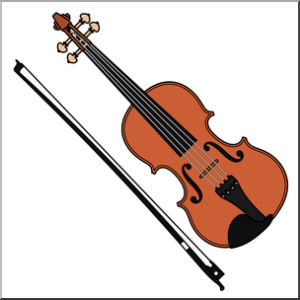 3 Cheers for our Orchestra Students!
¡Felicidades a nuestros estudiantes de orquesta!
Please click this link to watch their first concert.
---
Congrats to all Reflections Participants!
Click this link to watch a video compilation of our students' projects for 2022-2023.
https://www.youtube.com/watch?v=VhbgIiBcXic
¡Enhorabuena a todos los participantes de Reflexiones!
Haga clic en el enlace de arriba para ver una compilación en video de los proyectos de nuestros estudiantes.
---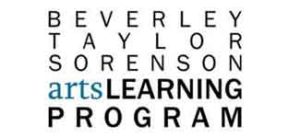 We are a Beverley Taylor Sorenson Arts Learning Program School!  Art Form:  Theater Arts with Specialist Sheri Harrington
¡Somos una escuela del Programa de Aprendizaje de Artes Beverley Taylor Sorenson! Forma de arte: Artes teatrales con la especialista Sheri Harrington
JSD Policy – Bullying and Cyber-bullying (click to download)-Copper Canyon follows District policy regarding bullying and cyber-bullying.  Parents and students should report any incidents to the classroom teacher or principal.
Política de JSD – Bullying y Cyber-bullying (haga clic para descargar) - Copper Canyon sigue la política del Distrito con respecto a la intimidación y el acoso cibernético.  Los padres y los estudiantes deben reportar cualquier incidente al maestro o director del aula.

Click Here:  Smith's Inspiring Donations

to designate Copper Canyon as your donation recipient.  Our school number is AX705. 
Thank you for your support!
---