School Hours: 8:25 AM to 3:05 PM  M-TH | Office Hours:  8:00 AM to 4:00 PM
8:25 AM to 12:30 PM Fridays and Early-out Thursdays
    2021-22   Jordan District Elementary School Calendar: JSD Calendars
---
2021-22 Copper Canyon Registration and Information
Dear Parents,
As we look forward to a new school year together, please note the following important information. We are doing online registration again at Copper Canyon Elementary! For your convenience, registration (completion of the family information card, health card, compulsory education letter, network acceptable use agreement, student/family residency, along with many other forms required by the District and the school) will be ONLINE through Skyward Family Access. Skyward registration for school is available now. Simply login to Skyward Family Access using your Parent Login and Password, select your Copper Canyon Elementary student, and click on the Registration for School link titled "REGISTRATION FOR 2021-2022." Registration needs to be completed for each student before August 23. Patrons without computer access may use the computer located in the office. The office is open Monday through Friday from 8:30 a.m. to 3:00 p.m. Please call 801-260-0222 if you have any questions. Your login and password will be the same one you have used previously. If you are new to the District, you will create an account following the directions on JordanDistrict.org. (Click on the "Parent & Student" tab. Click on "Registration and Enrollment" and follow the instructions.) Thank you for your cooperation with the required District registration process.
We know you and your students are excited to learn who their teacher will be! Class lists will NOT be posted because of FERPA privacy laws. Information regarding your child's teacher will be available online through Skyward Family Access on August 10, 2021.
Our Back-to-School Night will be held by Zoom and in-person this year so you have the opportunity to choose how you wish to participate. On Monday, August 16, you may choose to meet your student's teacher virtually from 6:00-6:15 p.m. by using a Zoom link. From 6:15-6:35 p.m., we will hold an in-person meeting in our auditorium for general school information. This session will also be available over Zoom. Following the general session, we will hold two in-person sessions for meeting the teacher, from 6:40-6:55 p.m. and from 7:00-7:15 p.m. Please watch your email for more information and the needed virtual links. We will also post the Zoom links on our school website.
School begins Tuesday, August 17 at 8:25 a.m. Please remember that kindergarten begins August 25th. From August 10 to August 16, parents of kindergarten students will be able to schedule in Skyward a beginning-of-year assessment time for their student. These assessments will be scheduled from August 17 to August 24 with just the teacher and the student and will take approximately 45 minutes.
Please note that all meals are free under the USDA Free Meal Waiver for the 2021-2022 school year.
We are excited to see you all soon, and we look forward to another wonderful school year! Thank you so much for all your continued support!
Patty Bowen, Principal
---
Welcome to a safe learning environment for students in preschool through 6th grade!
Our Mission:
To Inspire, Educate, Enrich, and Encourage Achievement for All

2021-22 Theme
 
---
Click here to view May's Newsletter
---
Kindergarten-Registration Now open for 2021-2022 
To Enroll Your Child for Kindergarten CLICK HERE!
Use the step by step instructions below.
Copper Canyon 21-22 Family Access Registration
---
---
Currently, Preschool has a few open spots at our location. If you would like more information about our Preschool program, please call 801-567-8510.
---
Virtual Learning Opportunities for 2021-22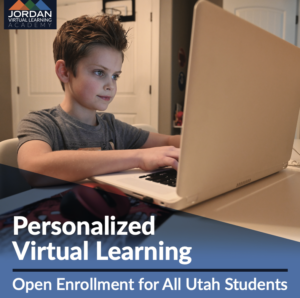 Read Jordan District's information about Rocky Peak Virtual Elementary by clicking on the link below. If you are interested in having your child participate in these virtual programs, complete the registration. In the future, there will not be a virtual learning option from Copper Canyon Elementary.
Rock Peak Virtual Elementary Website
---
2020-2021 School Year
2020 Approved JSD School Reopening Plan   
On July 28, 2020, the Board of Education of Jordan School District approved the JSD School Reopening Plan.  Access to the information is available through this link: Board Approved Plan for Reopening Schools
---
Dear Copper Canyon Parents,
Welcome back! And thank you for being so patient as we prepare for this unique school year. We understand the concerns and challenges connected with the COVID-19 pandemic and have created a detailed reopening plan to provide support and safety for everyone. We have worked hard to develop a plan that meets the requirements established by both the Utah State Board of Education and Jordan School District.  While there are many new procedures for all of us, kids are amazingly resilient, and the new procedures will quickly become our new "normal".  Please carefully review the procedures outlined in this plan. We appreciate your support and cooperation as we make every effort to keep our students, staff, and community healthy and safe.  We love our students and are so excited to be with them again!
Patty Bowen, Principal
**Please read our plan carefully and keep it handy for future reference.  We have listed below a few highlights from the plan to remember:
" If you feel sick, please stay home."  If students feel sick or have any COVID-19 symptoms please keep them home.
Students must wear masks at school.  If a face shield is worn, it must be accompanied by a face mask worn underneath as per Governor's order.
Bring a FILLED water bottle each day.  During COVID the drinking fountains will not be used, so it will be very important to have a water bottle each day.

Lunch - Students who bring their lunch from home are encouraged to use disposable paper bags for increased sanitization.  Important Note:  Once school starts all breakfast and lunches will be charged to student accounts.
Lunch for Virtual Online Learning Students:  Online students may pick up lunches from school, which will be charged to their lunch account. There will be no curbside pickup.   Online students will pick up their lunch at the lunchroom door: M-F  11:00 am - 11:30 am
Friday Schedule - All students will be engaged in learning on Fridays, but students will only be physically in the school by teacher appointment.  Friday attendance is not required.

---
OFFICE HOURS
Our school office is now open from 8:00 AM to 3:00 PM for June and August.​​​​​​​​​​​​​​
If you wish to register a new student, please go to the following link and register online:  Copper Canyon 20-21 Family Access Registration
After completion of online registration, please bring essential registration documents (birth certificate, immunization records, proof of residency) to the office during office hours.
---
  A MESSAGE TO OUR STUDENTS
---
AS A REMINDER:
Please keep your children home if they are running a fever, and remember to call the main office and let us know that your child is home sick.  If you choose to check out your child before school ends, you must do so through the main office, not with the classroom teacher.  Also, to help things run smoothly, please make arrangements before school, regarding checkouts.
As an increased security measure, we now have a buzz-in system installed on the main office door.  Please be prepared with picture ID when you come to the school, as you may be required to show it for entrance into the building or to check out your student.  This is a necessary procedure that helps ensure all students' safety.  If you have questions regarding snow day closures and other weather-related concerns, please check information between 6-8 a.m. on KSL – 1160 AM or 102.7 FM.  You may also check TV stations KUTV – Channel 2, KTVX – Channel 4, KSL – Channel 5, or Fox News – Channel 13 for messages.
---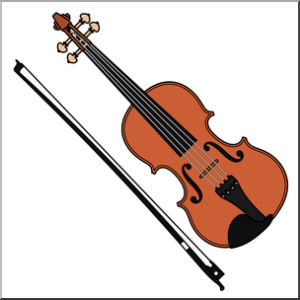 3 Cheers for our Orchestra Students!
Please click this link to watch their first concert.
---
Congrats to all Reflections Participants!
Click this link to watch a video compilation of our students' projects.
---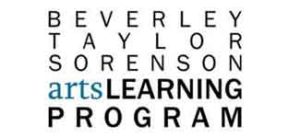 We are a Beverley Taylor Sorenson Arts Learning Program School!                           Art Form:  Theater Arts with Specialist Sheri Harrington

JSD Policy – Bullying and Cyber-bullying (click to download)-Copper Canyon follows District policy regarding bullying and cyber-bullying.  Parents and students should report any incidents to the classroom teacher or principal.

Click Here:  Smith's Inspiring Donations

to designate Copper Canyon as your donation recipient.  Our school number is AX705. 
Thank you for your support!
---